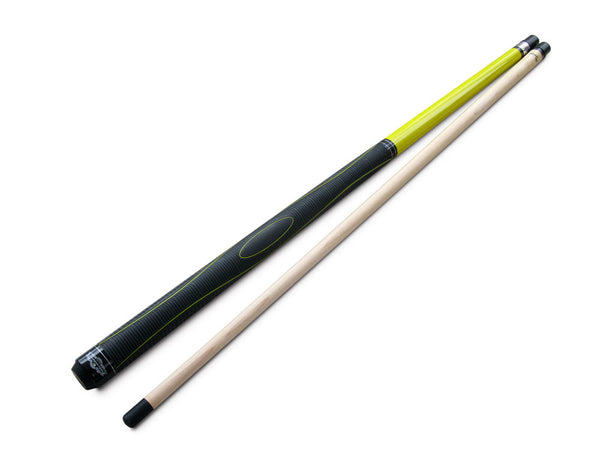 We aim to show you accurate product information.
Features:
Product Name: Champion BK2 Yellow Jump and Break Cue
Color: Stealth Matte Yellow and Black
Forearm: Solid Matte Black Finish
Collar: Black Phenolic
Joint: Steel 5/16x18 Radial
Grip/Handle: Black Leather Wrap
Weight Adjustable: Yes
Available Weights: 19-24 oz.
Tip Size: 13mm
Shaft Material: Solid Hard Rock Maple
Ferrule: Ivorine
Tip Type: Phenolic Tip
Warranty: Manufacturer's 3 Year Warranty
No Returns on chalked cues as it is considered used after being chalked.
Made in USA
Tip size: 13mm
Ferrule: Ivorine
Shaft Material: Solid Hard Rock Maple