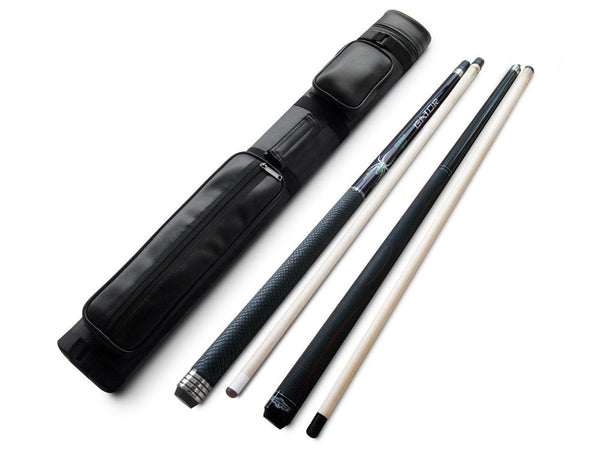 We aim to show you accurate product information.
After you purchase, you will receive the full set as listed below:
Champion Spider maple pool cue (one cue 1 shaft X 1 butt and joint protector)
BK 2 Sport Jump and break cue
Billiard glove, 2x2 Black Pool case.
Model: SP-G b
Tip size: 13 mm
Tip: Tiger Everest Tips
Length: 58 inch
Ferrule: Premium Low-Deflection Ferrule
Shaft: Hand-Selected, 100% Rock Maple - Treated with Nelsonite & Special Epoxy Finish
Joint: Radial with joint protectors
Ring: Dashed Rings
Wrap: Snake Skin Textured Leather wrap
Natural Nutmeg Stained Rock Maple Forearm and Butt
Triple Silver Rings
Weight:Available in 18 - 21oz.
Jump and Break cue:
Brand: Champion
Model: BK2
Color: Black and red
Tip Size: 13 mm
Tip Type: Phenolic Tip
Forearm: Solid Maple With Hard Wood
Length: 58"
Ferrule: Fiber Ferrule
Wrap: Leather Wrap
Shaft Count: 1
Shaft: High Grade Maple
Shaft Construction: Solid
Shaft Length: 29 in.
Tip size: 13 mm
Length: 58 inch
Weight: Available in 18 - 21 oz and 19-23 oz