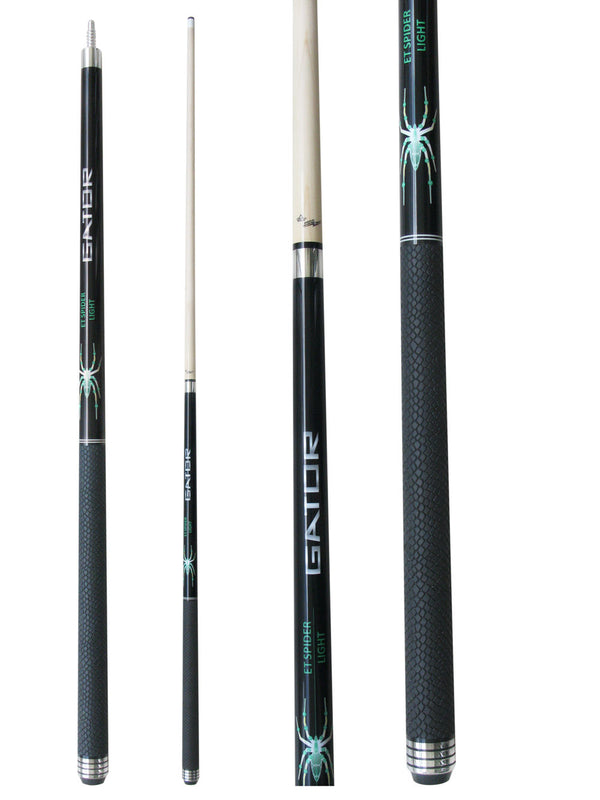 We aim to show you accurate product information.
Brand: Champion Spider Cue
Model:SP-B
Tip size:12mm or 13mm( If you don't choose the size, we will ship tip size in random)
Tip: Tiger Everest Tip
Length: 58 inch
Ferrule: Premium Low-Deflection Ferrule
Shaft: Hand-Selected, 100% Rock Maple - Treated with Nelsonite & Special Epoxy Finish
Joint: radial Joint
Ring: Dashed Rings
Wrap: Snake Skin Textured Leather wrap
Natural Nutmeg Stained Rock Maple Forearm and Butt
Triple Silver Rings
Weight:Available in 18 - 21oz.
No Returns on chalked cues as it is considered used after being chalked.
This listing comes with a cue, Glove.
Made in USA
Tip size: 13mm ( If you don't choose the size, we will ship tip size in random)
Ferrule: Premium Low-Deflection Ferrule
Shaft: Hand-Selected, 100% Rock Maple - Treated with Nelsonite & Special Epoxy Finish