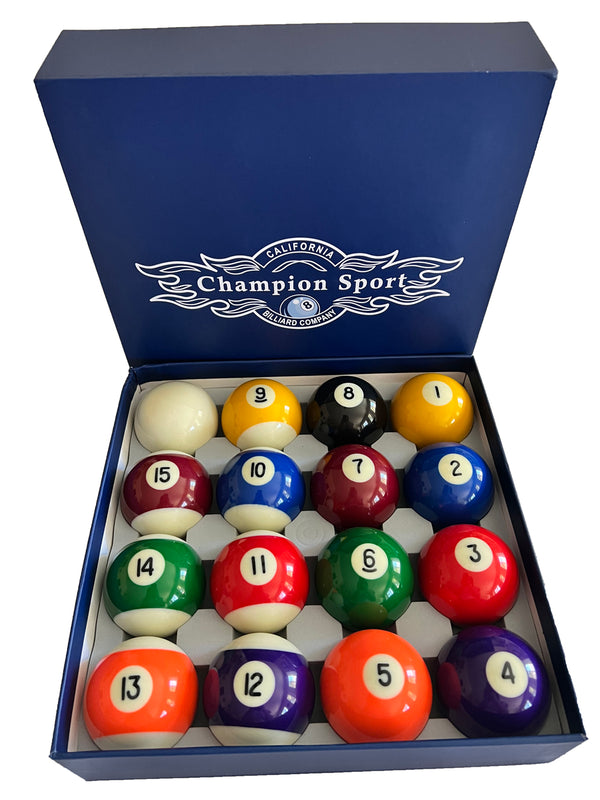 Champion Balls is an expert in polyester resin billiard balls,features a hardened fade-resistant luster technology coating for superior scratch resistance and long color life.Quality control for size, roundness, density, balance, weight, color, hardness,superior playability, and durability.

-Champion Classic Standard Set
This set of 16 billiard balls resemble big, round pieces of hard candy. They are regulation size, 2-1/4 in diameter, and weigh 4-1/4 oz. It is good for a family use.


Color: Different color, please see in the photo.