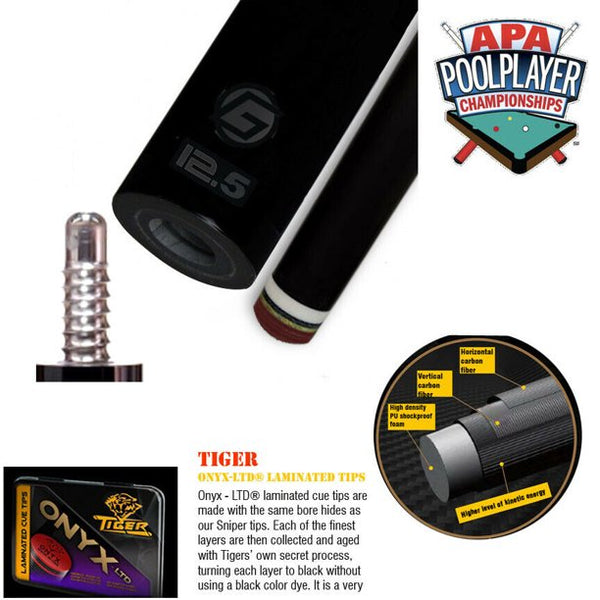 We aim to show you accurate product information.
2021 New Limited Edition Evolution Carbon Shaft, 12.5mm, Radial Joint, 29"
Description:
Key Features:
ONLY 12 SHAFTS MADE
Brand name: Champion Cue
Your Price: $325.50 Shipped To Your Door.
Retail Price: $425
(Free) Joint protectors.
Apx: $6
(Free) Priority Shipping. Shipped Today.
Apx. $15
Total MSRP: $446
The Evolution is Champion Sports' a newest carbon fiber shaft with shockproof foam. The carbon fiber shaft can be the best shaft that we ever designed and gives you unparalleled accuracy and control. Our new wrap absorbs vibration and drowns out the noise that normal cue makes.
Our new products come with the new wrap and a super smooth coating, which lets it glide through your fingers exactly like a normal wood shaft. The only difference besides the shockproof coating is the insane energy transfer you can only find in the Evolution carbon fiber shaft. 
Material: Carbon Fiber
Length:  29 inches 
Size: 12.4 mm (top) and 21.4 mm (bottom)
Wall Thickness:  0.95 mm
Taper: pro taper
Joint: Radial Joint 
Specifications
| | |
| --- | --- |
| Brand | Champion Cue |
| Product Name | 2021 New Limited Edition Evolution Carbon Shaft, 12.5mm, Radial Joint, 29" |