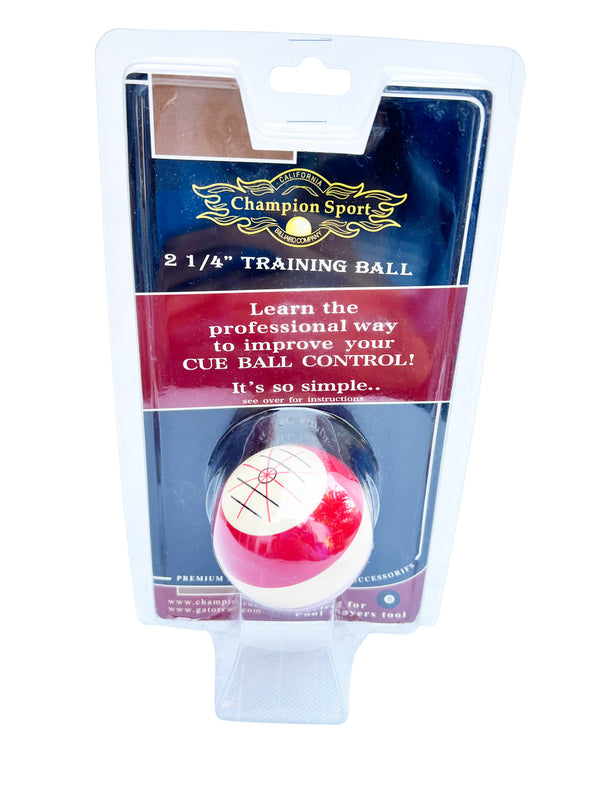 Champion Training Cue Ball for Pool Table size 2-1/4" 57mm and aim trainer package deal

Product description:

The Champion Aim Trainer helps to improve focus and aiming points. It takes the confusion out of position play so you can better place the cue ball for your next shot. Designed for beginner to advanced level players, the Ghostball Aim Trainer gives instant visual feedback to help you improve your game.

The package deal included the aim trainer and training cue ball which can help you improve your game.

The aim trainer costs $21.31, and the cue ball costs $23.52. The total value is $44.84 but we only sell them for $24.52 as a set, shipping included. You save $20.32!

Our trainer ball:
1. Made of high-quality resin material, wear-resistant, unique impact.
2. Calibrated and polished for billiard practicing, increase your billiard skills.
3. The standard lines and dots for players easy to pot & control the ball.
4. Lightweight and small size, easy to carry, convenient to use.
5. Useful tool for billiard lovers, suitable for America pool eight balls.

Learn how to jump, jump-follow, jump-draw & jump-masse with the easy-to-use Champion Aim Trainer and training ball.