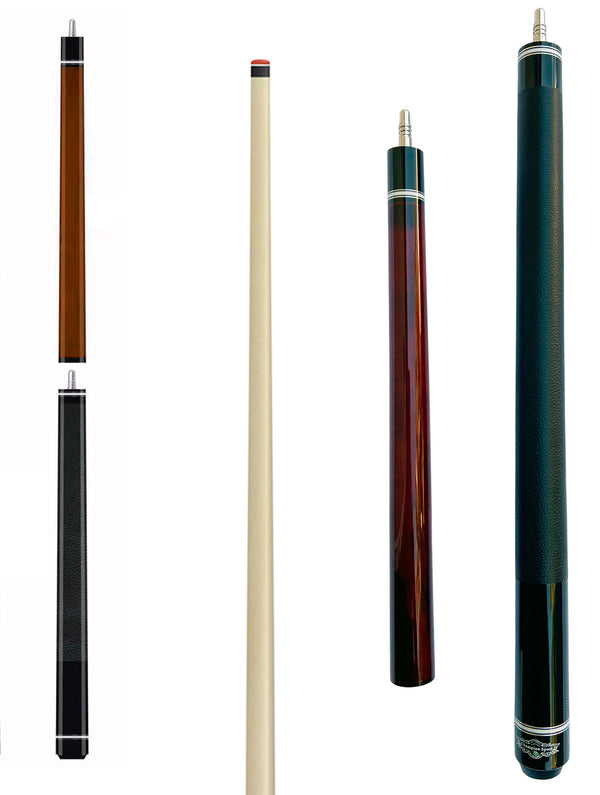 We aim to show you accurate product information.
Model: K-BJ-1A Black and red
Model: K-BJ-1 All Black
Name of the cue: Champion Hermes Jump and break Cue

You've never seen a break jump like this unless you've seen the Champion Hermes Jump and break Cue. You have a 13.5mm phenolic tip, a phenolic ferrule, the jumping stability ring and a break taper in the butt to give you a little more giddyup.

Tip: 13.5mm red phenolic tip with white phenolic pad
Ferrule: 5/16" Black carbon ferrule
Shaft: 29" hard rock maple, 10 - 12" pro taper
Joint Collar: Stainless steel collar with a thin black composite ring
Joint Pin: 5/16x18 quick release
Wrap: Leather wrap
Forearm: Black stain Maple with "NEW" ergonomic trigger jump handle
Butt Plate: Champion logo
Bumper: Black rubber
Weight: 19-24oz
Weight Adjustable: Yes, with the Champion Weight Bolt
Warranty: Limited 1 year Manufacture

No Returns on chalked cues as it is considered used after being chalked.
Made in USA