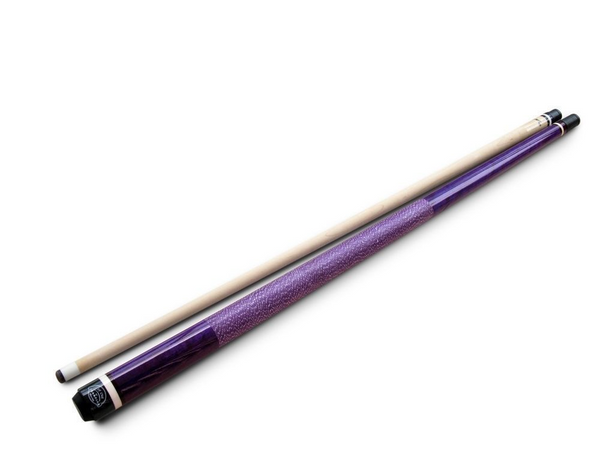 We aim to show you accurate product information.
Look no further, you have found the fastest and easiest way to jump on the billiards train! Champion Sport Cos pool cues are reasonably priced and offer an unbeatable combination of play ability and style. Champion ST10 Billiards Maple Pool Cue - 58 Inch Standard Pool Cue - is made with 100% Grade - A Rock Maple that we turn and dry seven times to prevent warping, guaranteed to arrive at your door completely straight.
Our ST-Series cues are 100% Rock Maple with a purple and white
Double Pressed Irish Wrap
, with a high-impact ferrule adorning the tip of the shaft, French cue wax in between, and a quality Layer tip at the top for maximum ball control. Rock Maple with a high-gloss finish creates an armored coating, protecting from fading and chipping.
Brand: Champion ST Cue
Model: ST-10
Tip size: 12.5mm or 13 mm Layer tip
Ferrule: ABS Fiber ferrule
Shaft: Grade-A Rock Maple
Joint: 5/16 x 18
Length: 58 inch
Forearm: Painted Rock Maple
Ring: Dashed Rings
Wrap: Premium Purple & White Double Pressed Irish Wrap
Weight: Available in 18 - 21oz.