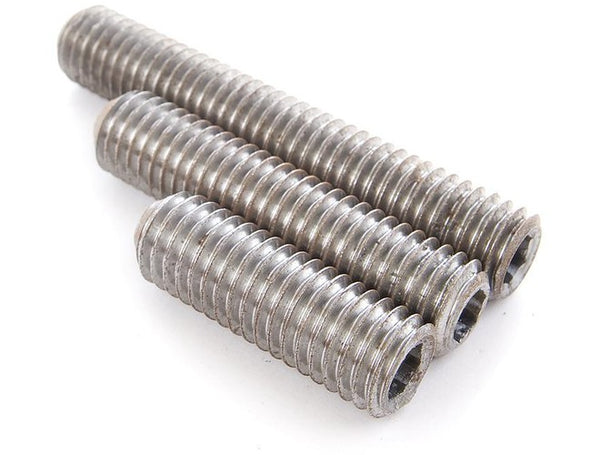 Weight bolts for Champion  cues


This Listing Is For seven Stackable Weight Bolts:
(1) 0.5 oz. Bolt
(1) 1 oz. Bolts
(1) 1.5 oz. Bolt
(1) 2 oz. Bolt
(1) 2.5 oz. Bolt
(1) 3 oz. Bolt
(1) 3.5 oz. Bolt



Each is made out of metal and adds .5 oz. - 4 oz. weight to your cue. Customize the feel of your cue by adding or subtracting weight bolts from the butt. Easy to install just pop off the butt bumper from the butt end of your cue and with the use of a Hex Key or Allen Wrench Tool (also available) unscrew the old bolt out and then screw the new one in.