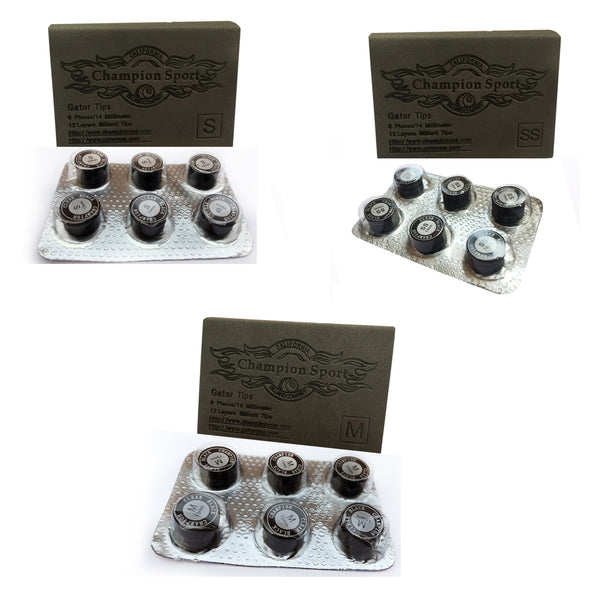 We aim to show you accurate product information.
sale price!
Champion Black Pool Billiard 12-Layers Cue Tips Soft, Medium
Tip size: 13 mm
Supper soft, Soft, Medium 
Quantity: 6 tips/set
This is a must for all players who understand the importance of balanced spin and momentum. We have 100's of billiard accessories in our store click store category on left.