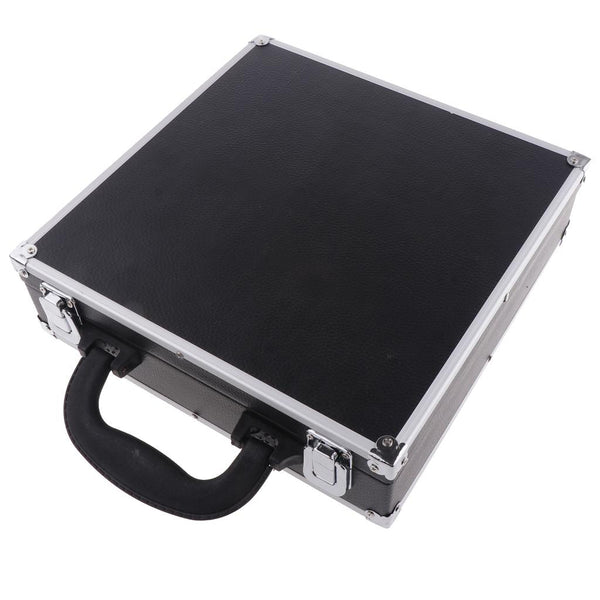 Color: Black
Material: Aluminum 

Pool Balls Not Included.
Free Shipping
Case Details:
Whether you want to store your ball set at home or take it with you, this new ball case allows you to do both. Travel in safety and style with this soft black pool ball case. This durable nylon case is lined with foam for a snug fit and comes with room for a full set of billiard/pool balls plus a spare cue ball, ball cleaner, and cleaning cloth. Optional carrying strap included. This handy and protective ball case is a practical and attractive way to store and transport your ball set. The Champion ball case will keep your ball set safe and nicely organized wherever you go. ***Balls Not Included.
Durable black nylon exterior.

This ball case made with a durable scratch-resistant and protective nylon performs great for travel and provides you with a way to transport your pool balls set from one place to another. keeping all your balls and accessories secured and safe.

Aluminum Pool ball case:
1. Lightweight and portable, woderful accessory for billiard player.
2. With carrying handle, easy to carry.
3. With 2 stainless steel latches, can be easily close and secure.
4. Foam padded interior, provide extra protection when carrying balls.
5. The ball case can holds 16 balls (American Billiards).

No skid cushioned shoulder pad on strap for additional comfort!

Secure grip handle fits comfortably in your hand.

Shipping weight is 3 pounds.