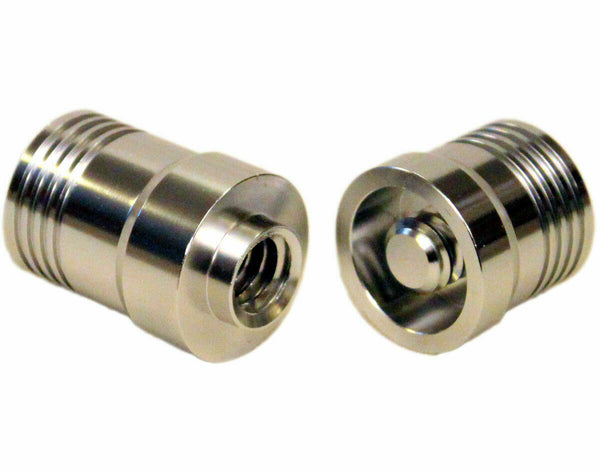 Lucasi JPA-NL Quick Release Uni-Loc® Aluminum Joint Protectors - Silver,Black,Blue
Only $15.83!

These premium quality joint protectors made from solid aluminum will help keep you cue from damage - and look great at the same time. Uni-Loc® joint fits many common cue brands including Lucasi, Predator, and other cues equipped with the quick-release Uni-Loc® joint

For your convenience we have compiled a "Cue Shaft & Joint Protector Compatibility Chart". You may use this information to help find the best joint protector set for your existing pool cue. Information is provided as a reference only. Guarantee of accuracy is not implied. Always measure the joint on your cue to be sure, as some brands may have differing joints on select cue models. Click here to view the Joint Protector Compatibility Chart.
Additional Product Details:
Brand:Champion
Item Number: JPA-NLSV
Accessory Type: Joint Protectors (male/female set)
Joint Size: Uni-Loc®
Color: Psycho Silver,Black,Bue

Please note: We will combine shipping for multiple item purchases when possible.