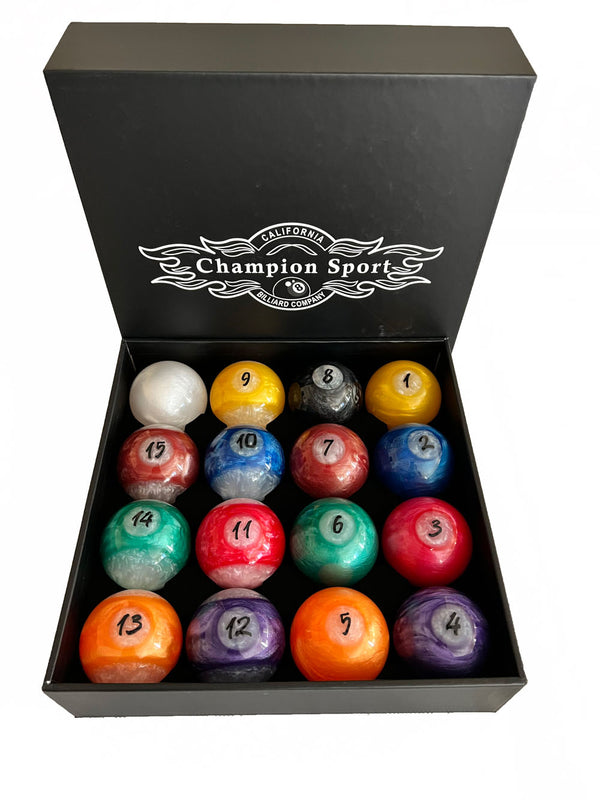 Final Sale! Final sale items cannot be returned.
Champion Balls is an expert in polyester resin billiard balls,features a hardened fade-resistant luster technology coating for superior scratch resistance and long color life.Quality control for size, roundness, density, balance, weight, color, hardness,superior playability, and durability.



- Designer Candy Pool Balls Set

These pearlescent pool balls look delicious! This set of 16 billiard balls resemble big, round pieces of hard candy. They are regulation size, 2-1/4 in diameter, and weigh 4-1/4 oz. Stripes and solids are easy to tell apart in the regular way (stripes have pearly colored stripes on pearly white). The cue ball resembles a big pearl. A set of Champion Designer Criss-Cross Pool Ball Set from the Decorative Ball Sets collection would make the perfect gift for any pool player.