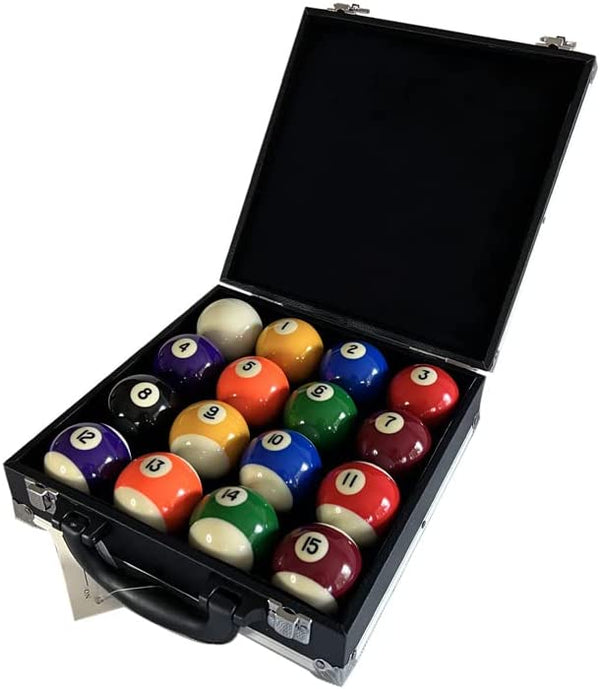 Aluminum Pool ball case and one set of pool ball
Aluminum Pool ball case: 1. Lightweight and portable, wonderful accessory for billiard player. 2. With carrying handle, easy to carry. 3. With 2 stainless steel latches, can be easily close and secure. 4. Foam padded interior, provide extra protection when carrying balls. 5. The ball case can holds 16 balls (American Billiards).
This set of 16 billiard balls resemble big, round pieces of hard candy. They are regulation size, 2-1/4 in diameter, and weigh 4-1/4 oz. It is good for a player with a high standard.